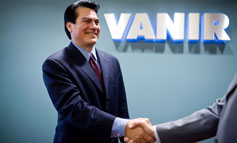 About US
Vanir Energy is an expert in energy efficiency and renewable energy. Our projects help customers realize annual energy savings, reduce overall operating costs, reduce carbon footprint, generate clean energy, AND ESTABLISH ENERGY COST PREDICTABILITY THROUGH OUR INTEGRATED DELIVERY SYSTEM. we develop and implement projects in the commercial, educational, healthcare, and government sectors.
Headquartered in Sacramento, CA, Vanir Energy is a subsidiary of the Vanir Group of Companies, a nationally recognized construction management and real estate development firm that has successfully completed over $18 Billion in construction services, real estate development, and energy projects. The vanir group of companies is a minority owned and woman owned business enterprise.
Mission
Vanir Energy's mission is to develop and implement fully integrated energy solutions in all business and public sectors that provide significant value, financial return, and carbon reduction.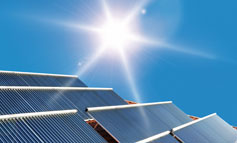 Vision
Vanir Energy's vision is to be a world-wide leader in providing cost-effective energy efficiency and alternative energy solutions to our clients while providing for the needs of our people and the communities in which we work.
The Vanir Group
Vanir Energy Partnerships